Get a landing page that captures more leads, more customers and more sales for your business.
You want your customer's attention.
And you only have a few seconds to capture it.
At least, that's what you've been told.
But the truth is…
You don't really want attention.
Especially if it only lasts a few seconds.
You want your customers' interest. And their desire.
Most importantly, you want them to click.
Or give you their email address.
Or buy your product.
Especially buy your product.
So while grabbing your customer's attention is a good first step, you need a lot more than that to get customers to open their wallets and buy your product.
It doesn't matter if you have the right keywords…
It doesn't matter if your ads make a compelling promise…
It doesn't even matter if you target the right customers…
If your landing page doesn't create interest and stimulate real desire, IT WON'T CONVERT.
Which means no leads, no sales and even business failure.
You need a copywriter with experience creating landing page copy that turns prospects into paying customers.
My name is Rob Marsh and I write compelling landing pages that make customers eager to click your "buy" button.
I turn boring product features into benefits your customers crave.
I find headlines that echo what your customer is thinking.
And I create calls-to-action customers can't wait to click.
Want proof?
ConversionXL Agency asked me to rewrite a high-performing sales page for one of their clients. This page was already bringing in hundreds of sales a day. They asked, could it be optimized?
Yes! The copy I wrote increased click-throughs by 66% and added hundreds of thousands of dollars in additional sales.
What kind of impact would a response like that have on your business?
While I can't guarantee your project will see an increase that big, I can help you create a new sales page or squeeze page, or refresh a tired landing page that no longer converts like it should.
That's the kind of copy I write.
You need more than pretty words. Great landing pages require a customer-focused approach to copywriting.
There's a big difference between writing and conversion copywriting.
Anyone can type out a few sentences about your product features or tweak a headline by adding a few "power" words.
But that kind of writing won't close the sale.
My approach is research-based and focused entirely on your customer.
Every word, every headline, every paragraph… even every button is based on what I learn by combing through your product reviews, talking to your customers and sales team, and reviewing the data I collect from customer surveys.
I dig deep to understand the way your customers think and talk about your product.
Which helps me learn the words that naturally resonate with your customers.
They'll read your new landing page and think, "Yeah, that's exactly how I feel."
It's an approach I learned writing direct mail for companies like American Express, United Healthcare and Petsmart.
And today I apply it to landing pages for growing SaaS and tech companies, health and nutrition manufacturers, info-product sellers and others who need copywriting that stimulates desire for a product and entices customers to buy.
Ready to increase conversions on your landing page? Here's what to do next…
Keywords, ads and email can get customers to your site. But to get your customers to take the next step, you need a landing page written with conversion in mind.
You need copy that builds your authority.
You need copy that stimulates desire.
You need copy that identifies and solves your customer's pain.
And you need proven direct response strategies that get customers to take action.
If you're ready for that kind of a landing page, click the green button and let's talk.

What other conversion experts are saying about Rob Marsh…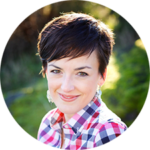 "Rob is THE guy to hire when it's time to write your landing page from scratch, totally overhaul it or make those little incremental—and sometimes surprising—changes that bring in more sign-ups and paid conversions. He's response-oriented. He's smart. And he's incredibly easy to work with. Oh, and once you hire him, keep him on speed dial. Your business will thank you."
—Joanna Wiebe, Founder of Copy Hackers and Airstory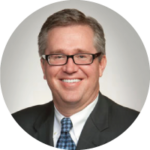 "Rob is brilliant!"
—Jeff Wasden, CMO, Jane.com